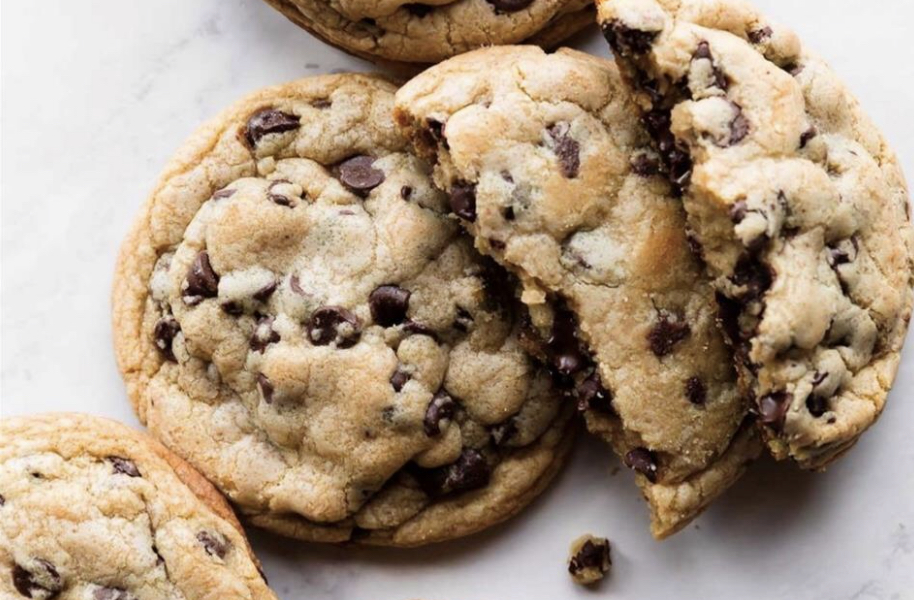 One of my favorite pastimes from my high school days was innovating delicious recipes for my friends and family to enjoy. Probably my most noteworthy was my take on chocolate chip cookies.
After lots and lots of experimentation, I came up with the following recipe.
Ingredients
1 and ½ teaspoons of cornstarch
1 teaspoon of baking soda
½ teaspoon of salt
2 and ¼ cups of all-purpose flour
2 ½ teaspoons of vanilla extract
2 eggs (one whole egg +1 egg yolk)
½ cup of white granulated sugar
¾ cups of brown sugar
1.5 sticks of unsalted butter (completely melted and cooled)
1 and ½ cups of chocolate chips
Tools
Use Parchment paper.
Instructions
In one bowl combine cornstarch, baking soda, salt, and flour.
In another bowl, combine the brown sugar and the white granulated sugar with the melted and cooled butter.
Next add the vanilla extract. Then add the whole egg and egg yolk.
Once all the wet ingredients are combined, slowly pour the dry ingredients into the wet ingredients.
When the wet and dry ingredients are combined, add in the chocolate chips.
Very important step: leave the cookie dough in the bowl and refrigerate it for at least 3 hours. Once the cookie dough has hardened, take it out and preheat the oven to 325 degrees Fahrenheit.
Roll the cookie dough into balls and place them on a cookie sheet that is lined with parchment paper. Bake for 10-13 min.
Take them out of the oven, let them cool, and enjoy!!