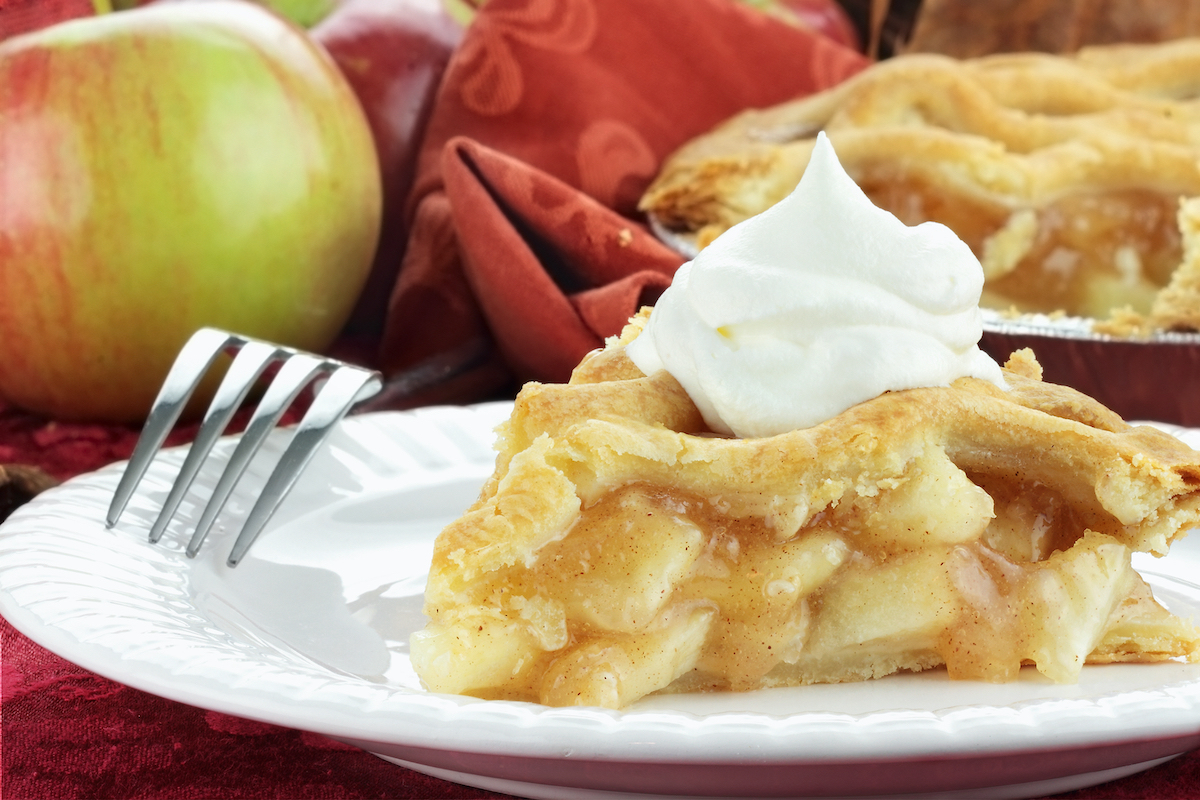 I'm always in charge of desserts for our family holidays, and this is a huge request when it comes to making pies. I love the process, as I work with fresh ingredients soon to be enjoyed by all of the people I love so much.
This apple pie with a twist is so yummy that my family requests it Easter, Thanksgiving, and Christmas!
I'm hoping you will enjoy it as much as we all do.
INGREDIENTS
6 cups of peeled and thinly sliced tart apples
1 cup of English toffee bits
¾ cup of white granulated sugar
¼ cups of all-purpose flour
2 tablespoons of unsalted butter
⅛ teaspoon of salt
½ teaspoon of ground nutmeg
½ teaspoon of ground cinnamon
2 Pie crusts (Click for crust recipe if you don't have a favorite already)
INSTRUCTIONS
Preheat oven to 425 degrees.
Make sure your pie crusts are room temperature before filling.
In a large bowl, mix together sugar, flour, salt, nutmeg, and cinnamon. Add apples and toffee bits and toss them together.
Unroll 1 pie crust and press it into a 9-inch pie plate.
Pour the apple pie filling into the pie plate. Place pieces of butter throughout the filling.
Unroll the second pie crust and place it on top of the apples.
Pinch together the bottom pie crusts with the top pie crust with your fingers.
Cut small slits in the top of the pie (for the steam).
Bake for 40-45 minutes, make sure the crust is golden brown colored.
Tip: About halfway through the baking time (about 20 minutes), take the pie out of the oven and cover the edge of the crust with strips of aluminum foil to prevent the edges from becoming too dark and burning.
Let it cool before serving.
Enjoy!