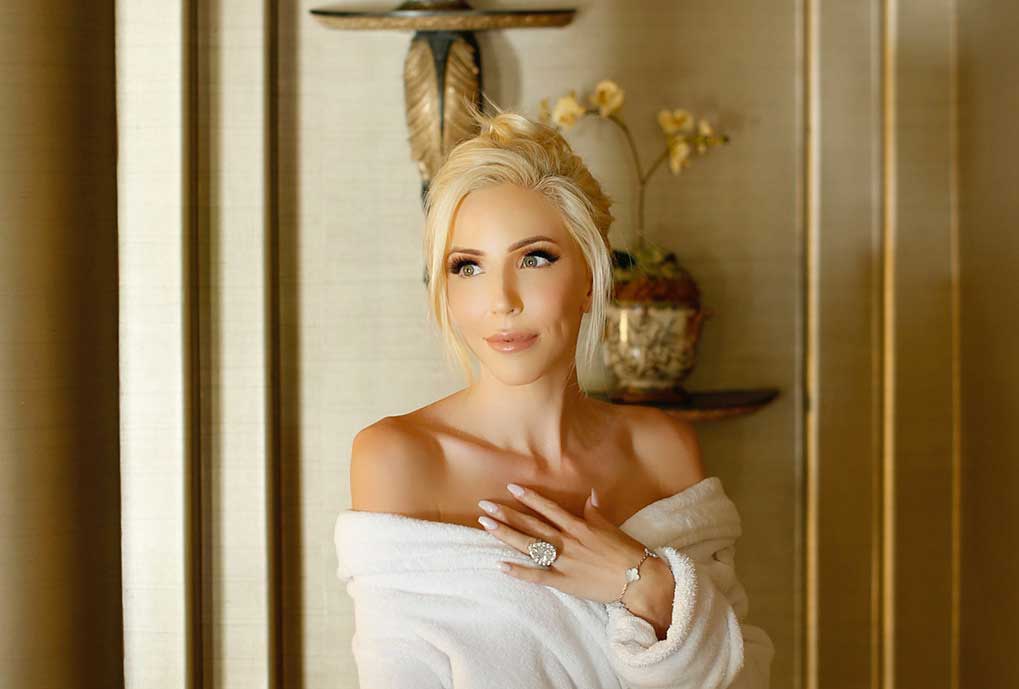 "Be good to your skin, you'll wear it everyday for the rest of your life!"
For as long as I can remember, my mother was constantly teaching me how important it is to take care of my skin. From washing my face every night to slathering sunscreen all over as a kid, to eating healthy, and using high-quality products. Taking care of my skin has always been a big part of my everyday routine.
Especially when living in sunny Southern California, where the elements can be very harsh, the air dry, and life so fast paced that self-care is often an afterthought.
Add kids into the mix, and it gets even harder! But it is so incredibly important, no matter how hectic things get.
After a few days of ignoring my skin and its needs, I notice a HUGE difference. My skin quickly becomes dry and dull.
Treat my skin with nurturing love and it glows.
Taking Care of My Skin Is a Daily Commitment
It wasn't until I 100% committed to caring for my skin that I realized my actions can literally transform my complexion.
It took some experimentation and research to find the best skin regimen for glowing skin. I'm thrilled about what it's done for me and my complexion that I'm so excited to share it with you, as I feel my skin is better now than it's ever been.
Here's my step-by-step process:
#1 - Wash your face every night, no matter how tired you are.
Yes, I know this is hard sometimes! Days are long and tiring, but a gentle wash can help clarify your skin and help it breathe.
Your nightly skin routine is so important. I usually take time when the kids are asleep to spend some quality moments with my skin.
#2- Invest in a good moisturizer.
I love Skinbetter Science Trio Rebalancing Moisture Treatment. It's nurturing, light, and calming. I find that it turns my dull complexion into
A good moisturizer can turn a dull complexion into a dewy, glowing complexion within seconds.
#3 - Always wear sunscreen, even when it's raining.
My favorite is Colorscience Sunforgettable SPF 50. Not only does it offer extensive UVA and UVB protection, it's also full of antioxidants and nutrients for healthier skin. Wearing sunscreen keeps my complexion even and clear.
#4 - Use a serum that helps with skin pigmentation.
Speaking of a clear complexion, SkinBetter Even Tone Correcting Serum is my pick because it both helps evens skin out and rejuvenates. It's wonderful!
#5 - Drink alkaline water.
Alkaline water helps your skin stay young and radiant. Drinking water, in particular alkaline water, helps prevent signs of aging and damage. I'm a fan of Essentia Water. They use a unique ionizing process that helps deeply hydrate the body, and it tastes amazing.
#6 - Invest in a good eye cream.
I have tried so many eye creams over the years. Currently, I use Biopelle Tensage Stem Cell Eye Cream for numerous reasons. It's great for dark undereye circles, fine lines, and collagen stimulation.
#7 - Take a beauty supplement.
HAIRTamin Gummy Stars taste amazing and are full of powerful, all-natural nutrients (like turmeric, apple, black carrot, and pomegranate) and vitamins that help keep your hair and skin healthy and vibrant.
#8 - Drink bone broth because it's packed with natural collagen.
Kettle and Fire Bone Broth is yummy and so nutrient-rich. I notice a huge difference in my energy levels and skin texture when I'm regularly enjoying bone broth.
#9 - Get sleep… or at least try to!
Having two toddlers makes getting a good night's sleep very difficult sometimes. I notice that my skin is better when I get a good night's sleep.
Try to give yourself permission to establish a healthy sleep routine. Everyone in your life will thank you for this — and your skin too.
#10 - Use Vitamin C serum and a hyaluronic acid serum.
Vitamin C is a powerful antioxidant. Not only is it good for your immune system, when it comes in the form of a Vitamin C serum, it also helps protect skin cells from getting damaged. It also helps with hyperpigmentation.
I find PCA Skin does the trick. Both nutrients help create a moisture barrier, which helps plump the skin and reduce the appearance of fine lines. I love the way my skin glows after using them!
#11 - Exfoliate 3 times per week in the shower.
Exfoliation is so important for helping get rid of dead skin. I exfoliate my whole body at least three times per week. It brightens skin and makes it feel so smooth.
#12 - Apply an overnight mask before bed.
Find a face mask that you love to help bring your skin to life. I'm new to wearing masks overnight, but when I put one on these days and drift off to sleep, I wake up with soft, supple, and dewy skin.
#13 - Sleep on a silk pillowcase.
Not only are silk pillowcases amazingly comfortable, but they also help reduce allergens, funguses, and other irritants that can wreak havoc on our complexions. Sleeping on a silk pillowcase also can reduce friction on your hair to help prevent damage.
#14- Eat lots of fruits and veggies.
Eating fruits and vegetables nourish and protect skin from cellular damage caused by free radicals. They contain powerful antioxidants that prevent aging and inflammation. Fruits and veggies are packed with minerals and vitamins that give the complexion a healthy and vibrant glow.
#15- Exercise
Exercise flushes out toxins which and evens out the skin. It also promotes collagen production and delivers oxygen and nutrients to our cells. I try to work out and break a sweat 3-4 times per week.
Don't forget to wash your face immediately after your workout!
Last Words
The secret to enjoying this skincare routine is to remind yourself that you are worthy of a bit of self-care.
We all are!
So please dare to find time in your day or evening to pamper yourself.
Have questions about my skincare routine? I'd love to answer your questions. Please ask in the comment section below, and I'll try my best to respond!