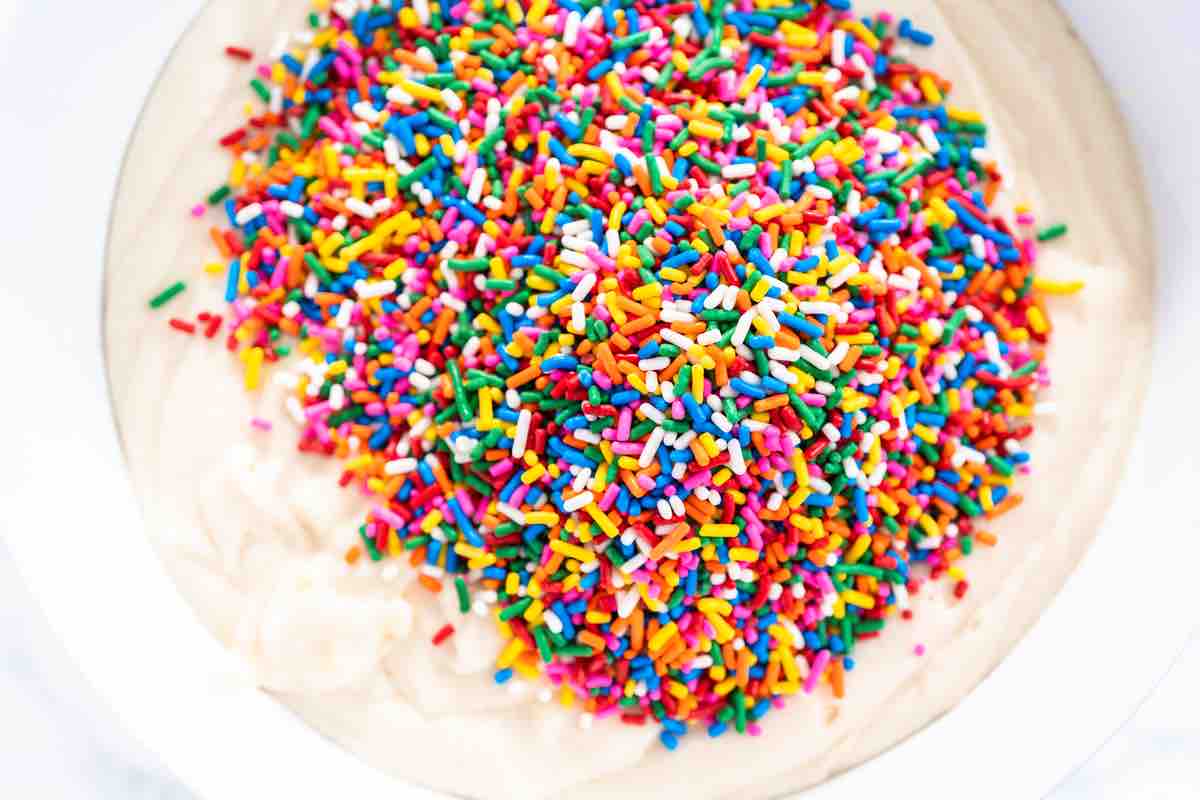 I recently discovered the most delicious dessert dip!
Not long ago, my brother-in-law, David, was in my kitchen mixing a variety of delicious ingredients together as I stood there watching with my mouth watering.
He kept saying, "Oh you just wait and see how good this is!" He finished mixing all the ingredients together and put it in the refrigerator for 20 minutes. When he took it out, he poured sprinkles on it, dipped an animal cracker in, and served me.
OH MY GOSH, it was spectacular! I immediately asked him for the recipe so I could share it with you. I must have eaten half the dip myself! I will be making this delectable dip again on Christmas using red, green, and white sprinkles!
INGREDIENTS
1 Container Cool Whip Topping (3 cups)
1 box of Funfetti cake mix
2 (3.25 oz size cup) of Vanilla Pudding
Half of a jar (8 oz) of Vanilla Frosting
Sprinkles
Animal Crackers or Graham Crackers
INSTRUCTIONS
Mix together cool whip, Funfetti cake mix, vanilla pudding, and vanilla frosting in an electric mixer for 2 minutes.
Pour mixture into a bowl and refrigerate for 20 minutes.
Decorate with sprinkles and serve with Animals Cracker or Graham Crackers.
Enjoy!