As parents, it's important that we take time to understand what makes our children feel most loved, supported, and at ease as they grow. Thankfully, there's a science that focuses on the concept of "Love Languages" and what makes human beings find wholeness and meaning.
Basically, every child is unique and has their own set of love languages. They have their own needs, likes, and dislikes — the things that drive them to be content and others that have the power to stunt their growth. There simply isn't a one-size-fits-all prescription for raising our children.
And this is the spice of life!
It's fascinating for me as a parent to watch what my children are interested in and what makes them feel most alive. I'm constantly wanting to be the best version of myself for them, so they can grow into being the best versions of themselves.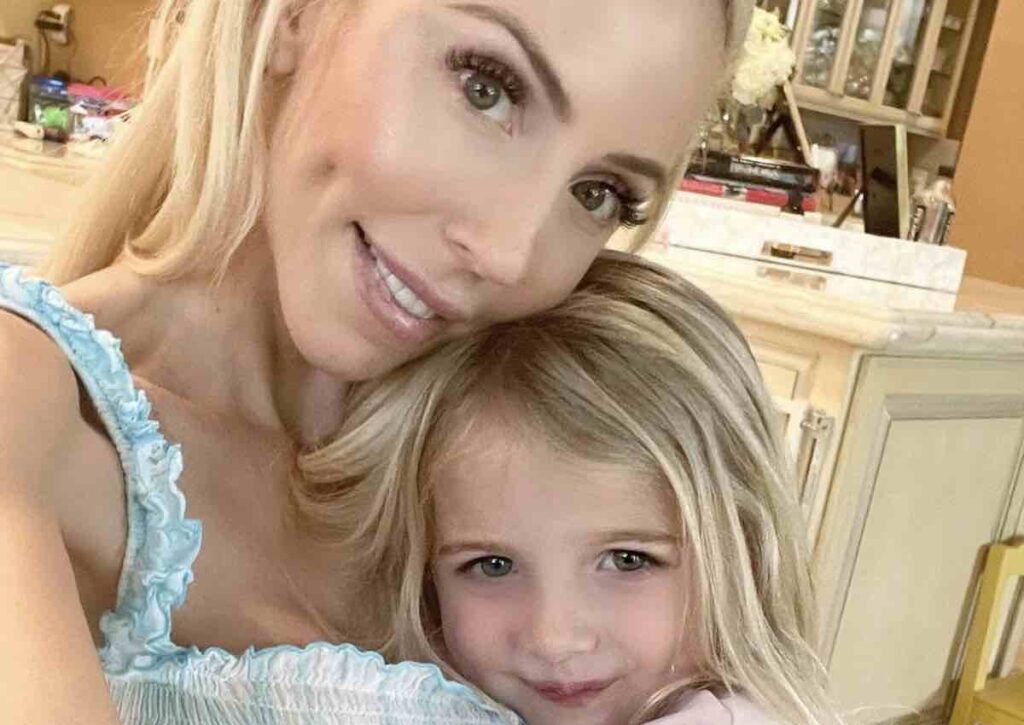 The 5 Love Languages Defined
The Five Love Languages of Children was first introduced by Gary Chapman in his book 5 Love Languages of Children: The Secret to Loving Children Effectively.
This has become a guidebook for me as I seek to best understand my children and their needs. The 5 Love Languages include:
Physical Touch
Words of Affirmation
Quality Time
Gifts
Acts Of Service
They each present both benefits and challenges for children as they grow. Taking a few minutes to understand them on a deeper level may COMPLETELY change the trajectory of your child's life. I truly believe this!
#1 - Physical Touch
Some children crave lots and lots of cuddling, snuggling, hugs, and kisses, holding hands, reading a book on your lap, watching a movie wrapped in your arms, rubbing their heads and stroking their hair, foot massages, and back tickles/scratches.
Of course, all children need physical touch to thrive, but some naturally gravitate toward it more than others.
#2 - Words of Affirmation
Children who crave a parent or guardian verbally expressing how much they are loved, compliments, expressed appreciation, and being told you're proud of them, are those who gravitate toward words of affirmation.
Writing them notes and acknowledging how special and great they are in front of others goes a long way. This also means it's extremely important for these types to be given constructive criticism versus directly personalized verbal attacks on them. Their future depends on you being able to use words carefully and give them the sort of verbal support they need to thrive.
#3 - Quality Time
These beings love spending one-on-one time together. They value the moments you play with them or undertake constructive projects — baking together, arts and crafts, puzzles, games, you name it!
Eye contact is very important to them. They want to feel treasured and for you to leave every distraction aside (including cell phones!) as you pass time in each other's presence. The secret to your success here is to schedule time with them — find new places to explore with them, go to dinner, think out of the box!
#4 - Gifts
These beings respond extremely well to receiving gifts. Of course, most children love gifts ;-), but we're talking a different sort of motivation for those whose love language centers around gifts.
They tend to be motivated by receiving their favorite treat, food, toy, or book. The thought of earning a gift in exchange for hard work tends to inspire them to accomplish set goals. So, when you're out of the house and need them to watch their P's and Q's at an event or engagement, you can reward them by letting them pick out a toy for amazing behavior.
Bringing them a treat or gift back when you've gone on a trip makes them feel that you were thinking of them. Most likely, as these individuals grow, they will end up showing affection by being amazing gift-givers themselves to those they adore.
#5 - Acts of Service
Children who have an affinity for acts of service feel loved when you show them how much you appreciate them by helping them. For example, they may love for you to help them with their homework, prepare food for them, help them bathe and dress, and more.
They tend to look at your every action and find significance in how you nurture both them and others. They would most likely love to do community service with you and help others as well. They tend to love helping others heal through acts of service.
My Kids Love Languages
Both of my children have their own unique needs, but their love languages do overlap a bit. Sean Jr.'s are Words of Affirmation and Physical Touch, while Kensington's are Quality Time and Physical Touch.
Sean Jr. and Words of Affirmation
Sean Jr. loves when I tell him why I'm proud of him and loves to be praised for the good things he does.
Every night before bed I always tell him what he did that day that made me proud. Even before we get to that part he tells me, "Mommy why you proud of me today?", in his sweet baby voice. He loves when I acknowledge him and how great and special he is to me.
Sean Jr. is really amazing about giving love back. He tells me he loves me and I'm his best friend about 10 times per day. If I am dressed up, he tells me how pretty I look and always notices when things are different about me. He's very attentive and loves to express the way he's feeling, especially when he's happy and excited.
Sean Jr. and Physical Touch
Sean Jr. is quite the cuddle monster. He loves to snuggle, lay and sit on my lap, have me stroke his hair, and be held. Plus, he always wants to hold hands. He is the best little hugger and gives us the sweetest kisses.
We acknowledge his need for physical touch and make sure he knows how much we love being near him. I would fear a world where a being like Sean Jr. doesn't receive physical touch. Our hopes are that as he grows he will continue to be the warm and loving being he is.
Kensington and Quality Time
Kensington loves to have one-on-one time with me and Sean Sr. She loves to go on daddy/daughter dates or out and about with mommy. She loves when we play with her and when we bake together.
She constantly expresses how much she loves us and loves to be with us. We try to give her our undivided attention as we spend time together and come up with creative ways to expand her world. As she grows, I hope that we will continue to grow our relationship and explore the beauties of the world together.
Kensington and Physical Touch
Kensington has always been a snuggler. She used to sleep on my chest every single night as a newborn because it was the only way she would sleep. I don't think I was able to put her down for the first four months of her life. She has always loved being held, and I love to hold her.
She wants me to stroke her hair and cuddle her to sleep. She loves when we rub her feet and give her massages. Before bed, she loves to have a cuddle, and still loves being held on my hip when we're out and about. She's pure love!
Last Words...
It's my hope that you'll take a deep dive into the Five Love Languages and take time to really revel in your child's uniqueness. The more I raise my children and watch them grow, the more I'm certain that as parents and gaurdians we have to be more adaptive and creative in the way we relate to them.
Sometimes it may be hard to offer things that don't come naturally, and this is ok! Once you identify your child's love languages, you can take time to better analyze your own and find ways to expand your gifts to the world. Thankfully, we humans have every moment of every day to expand our horizons and offer so much more to our children.
I'd love to hear what love languages your children hold dear. Please share your stories and perspectives with me at editor@luvey.com.