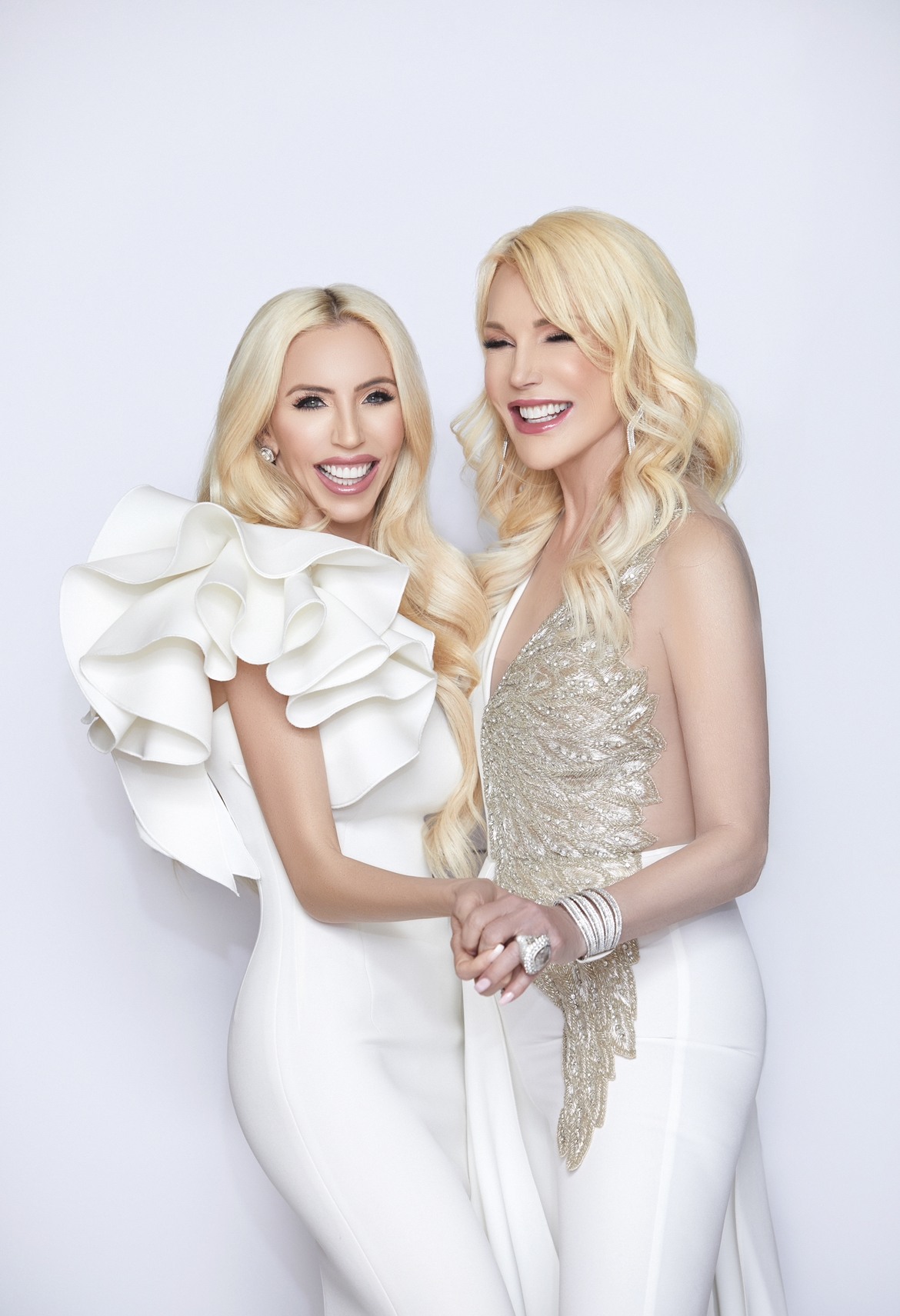 Happy Mother's Day to everyone!
As this day approached, I was overcome with a mixture of gratitude and emotion. The universe has brought me two amazing, kind, and healthy children. They are my everything and provide infinite meaning to my present and future.
And then there's my mother... my best friend...
I am compelled to write about her because she is my hero on every level. Her dedication to me and my brother has been everything. It's the firm foundation on which our lives have been built.
Through the growth lessons and challenges we've faced, she's always been there to make us feel supported.
She's constantly showing her love in a gazillion ways.
"You're only as happy as your most unhappy child."
This is my mother's life motto. It's the example set for me prior to me having children.
My mother is my greatest confident, my protector, and defender. She lets me know that she thinks I'm the greatest gift, which I especially understand now that I have children.
We talk multiple times every day just to connect.
I share everything with her, and I pray that my daughter and I will be just as close as she grows.
When I come to her in need of advice, she offers so much wisdom.
She's always available to listen and help. I can call her at any hour of the day, and she'll make time to listen.
And she's so inspiring!
She's the most unique, unapologetically herself type of human I have ever met.
She's loving, kind, confident, highly intelligent, and stunningly beautiful. She's the ultimate renaissance woman, with both beauty and brains.
She demands attention without even trying, and is amazing at so many things.
She has incredible taste in fashion and decor, is an amazing cook, and has a rare eye for detail.
Mother makes every event, holiday, and experience so special. She puts tons of detail and thought into creating magical experiences for us. I'm lucky enough to have inherited this trait from her, as I love going over the top for birthday parties, dinner parties, and events.
She has taught me that we all have this ONE moment to live — and every day should be special and unforgettable.
Her heart is pure and good. She knows how to make every single person feel special and important the moment they meet her.
Most importantly, mother has taught me to forgive. She never holds grudges and realizes we're all trying as hard as we can.
She has a HUGE heart!
---
Dear Mommy,
As we celebrate this Mother's Day, I want you to know that you are everything to me. You are my mentor, my strength, and best friend.
I hope that by sharing this post, the world can learn from you just as I have.
You are proof that a mother can be a hero.
She can be selfless, yet self-confident. Powerful, yet humble. Focused, hardworking, and accomplished, yet available.
Your willingness to listen and support us unconditionally is proof that we as mothers can rise to the occasion and give our children the foundation they need to thrive.
You take every single moment as a gift, and have taught us to do the same. Your light lives in each of us and will forever.
Thank you for being you,
Casey