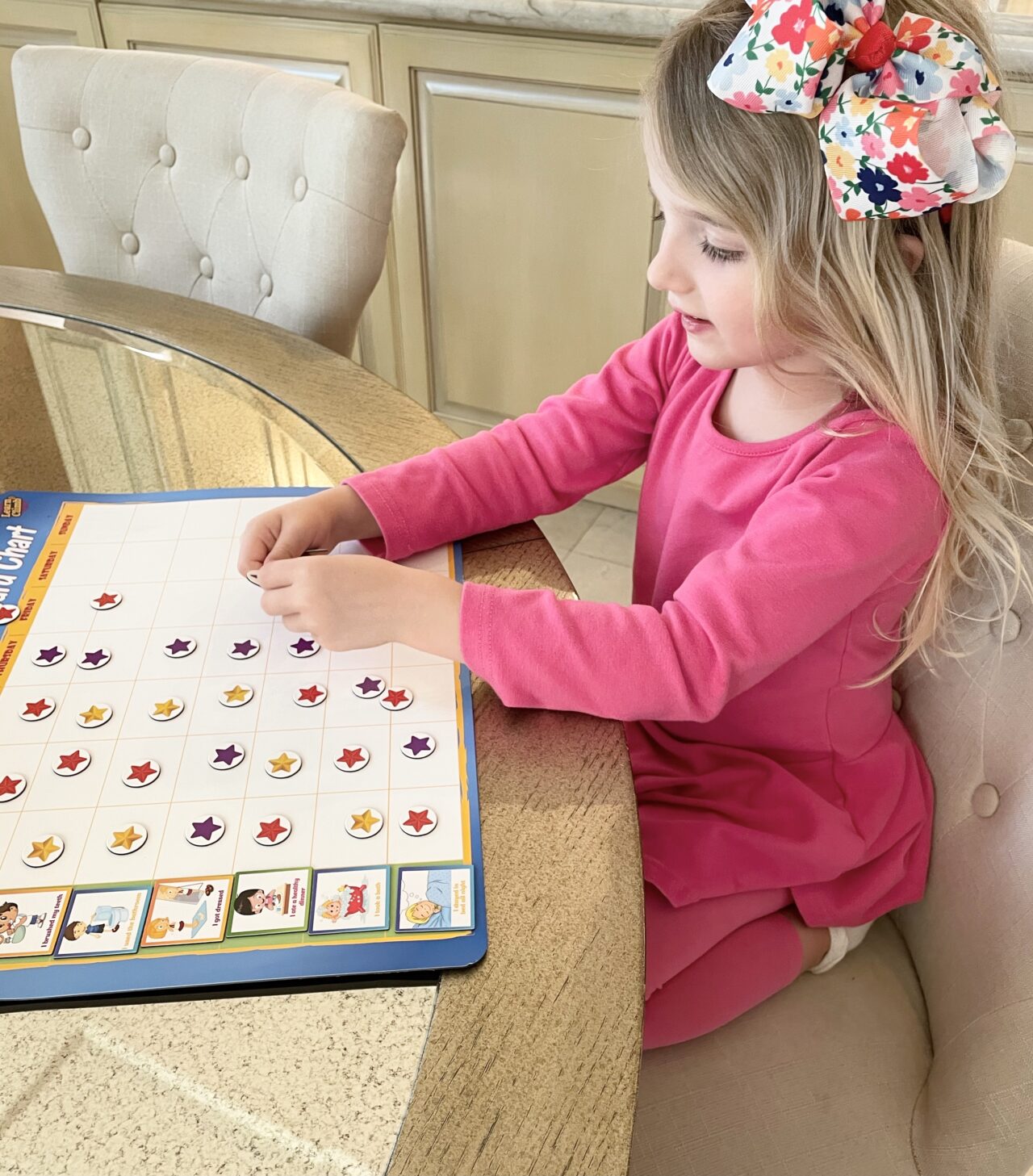 As a parent, handling day-to-day routines, chores, child behaviors, potty training, and every day tasks can be very difficult. Having toddlers is absolutely amazing, but can be quite overwhelming at times.
Kensington and Sean Jr. are growing so fast and learning new things every day, including school and some minor responsibilities at home. Lately, I've been experimenting with creative ways to inspire them to accomplish things and make good decisions. I've also reached out to friends and family members to discover what works best for their children.
In the end, I found that we all are huge fans of behavior and chore charts. We swapped stories about how powerful a simple sticker or checkmark next to a task can be. It's so much fun to see the joy they gain from it!
The following charts have been noted as the most effective at helping children build responsibility and set goals.
I love this chart because it's customizable and includes illustrated task magnets for our little ones who can't quite read yet.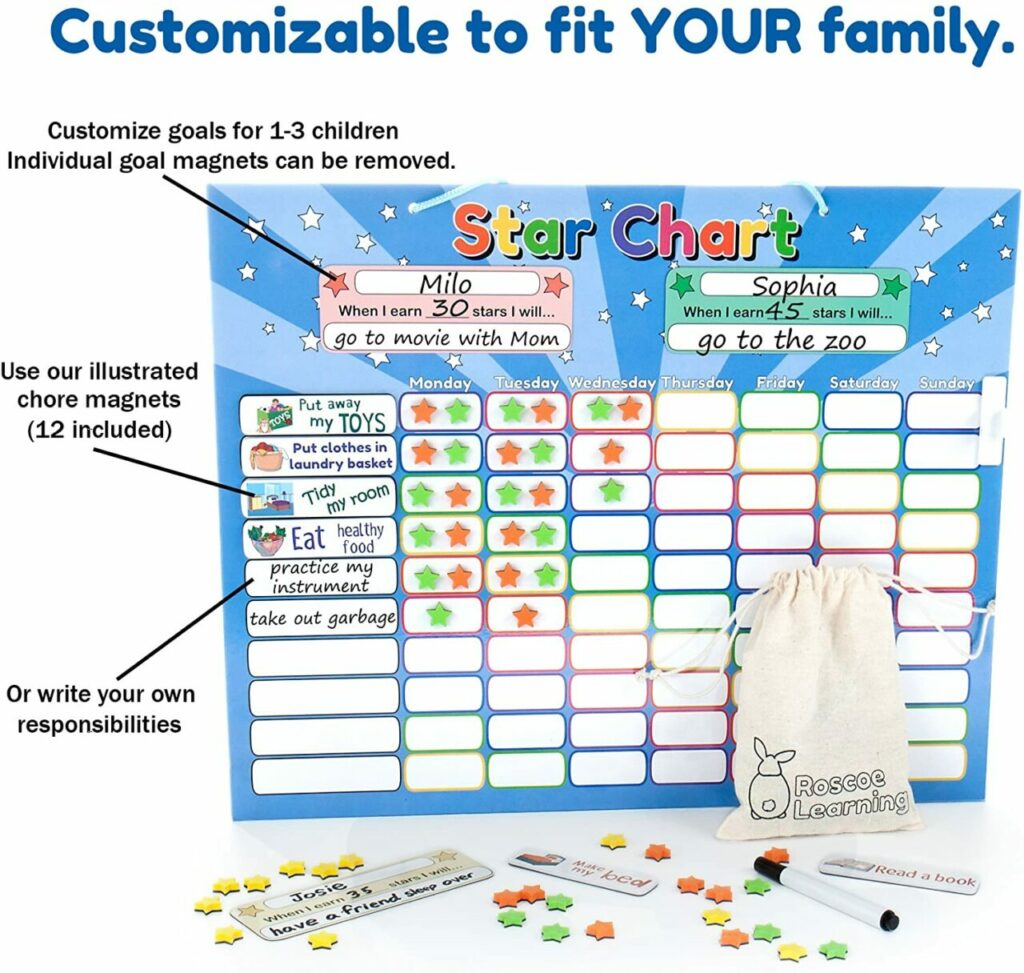 This customizable reward chart will encourage your child to set and achieve goals successfully, all while building responsibility, good behavior, and work ethic. The stars are all color coordinated for each child, and the chart is very durable.
My kids love this chart. It's the one we are currently using at home. I bought two of them, one for each child, so they can track their progress individually. I've found this approach to be effective.
It's also great because I can get creative and easily change their tasks each week. This keeps things fresh and fun. It's also super easy for children to grasp because of the adorable illustrations.
I love this board because it's Mickey and Minnie Mouse themed, and perfect for children three and up. It includes a wooden magnet board and 90 different activity-oriented magnets to choose from.
This magnet board is perfect for older kids already able to read. It's simple and easy-to-use. Plus, it's clear and concise. I love that it includes both daily and weekly chores.