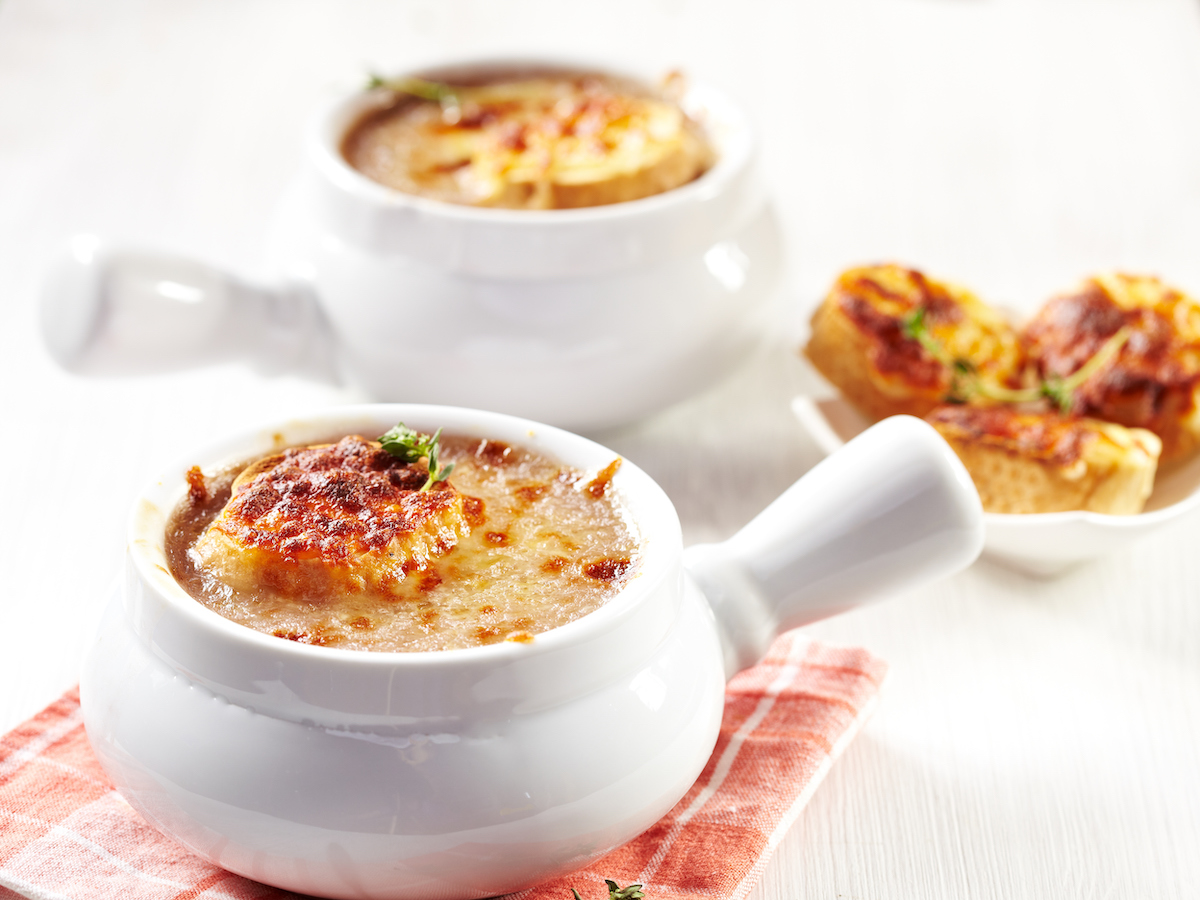 Sometimes you just need to get back to basics for a hearty and fulfilling meal. This French Onion Soup will do the trick, as it combines eight ingredients that are so comforting and delicious when fused together.
There's a reason why millions of people around the world enjoy this soup as much as I do. I'm hoping you, your friends, and family will love it!
INGREDIENTS
1/4 cup unsalted butter, chopped
4 onions, thinly sliced
1 garlic clove, thinly sliced
1 thyme sprig, leaves chopped, plus extra leaves to serve
1/2 cup dry white wine
2 x 16 oz cartons beef consommé or good-quality beef stock
4-6 thick baguette slices
1 cup Gruyère cheese, finely grated
DIRECTIONS
Melt the butter in a large saucepan over low heat. Add the onion and 1 tsp salt, then cook, stirring, for 30 minutes or until caramelized.
Add the garlic and thyme to the onion mixture, then cook, stirring, for 2-3 minutes until fragrant. Add the wine, then increase heat to medium and cook for 3-4 minutes until evaporated. Add the consommé and bring to a simmer, then cook, uncovered, for 30 minutes or until liquid has slightly reduced.
Meanwhile, preheat the grill to high. Place the bread on a baking tray and toast on one side. Turn over and sprinkle with cheese, then grill for 2 minutes or until cheese is bubbling and golden.
Season soup, if necessary, then ladle into bowls. Top each with a cheese crouton and scatter with extra thyme.
Enjoy!