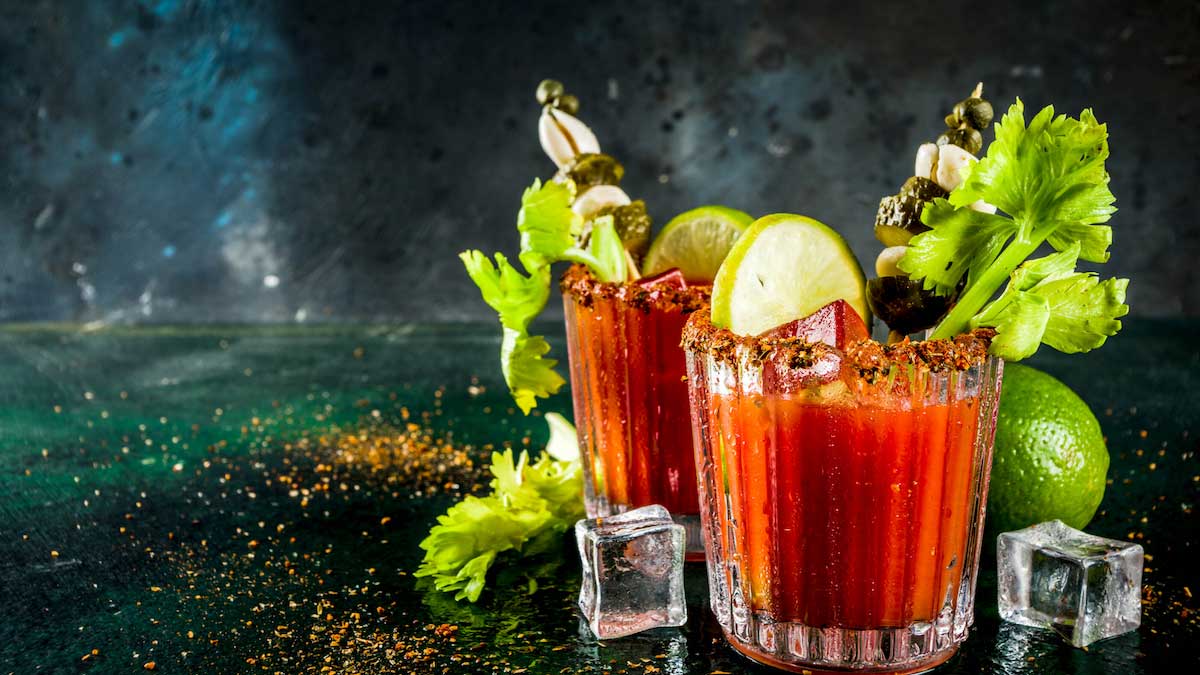 In my mind, there's nothing better than a brunch with an amazing Bloody Mary cocktail.
I've experimented over time and have come up with the quickest, yummiest, and easiest recipe ever. It's so delicious that it's become a family and friend favorite over at our house.
Not only does it taste AMAZING, but it's low calorie, low carb, gluten-free, vegan, and it doesn't contain any artificial ingredients or preservatives. I've also found it to be the perfect mix of tangy, savory, and spice. You can get as fancy or keep it as simple as you'd like.
You have the option to add celery, lemons, lime, pickles, tabasco, shrimp, and even bacon (for the non-vegans out there)!
I prefer to keep it super simple and tend to use these three ingredients!
Quick & Easy Bloody Mary Recipe
Instructions
Rim an 8 oz cup with tajin seasoning spice.
Fill the glass of your choice with ice, almost to the top.
Pour in 2 oz of Grey Goose Vodka (or your favorite brand).
Fill the rest of the glass with LAVA San Marzano Bloody Mary Mix (or your favorite brand).
Stir together.
You're done! Enjoy!!