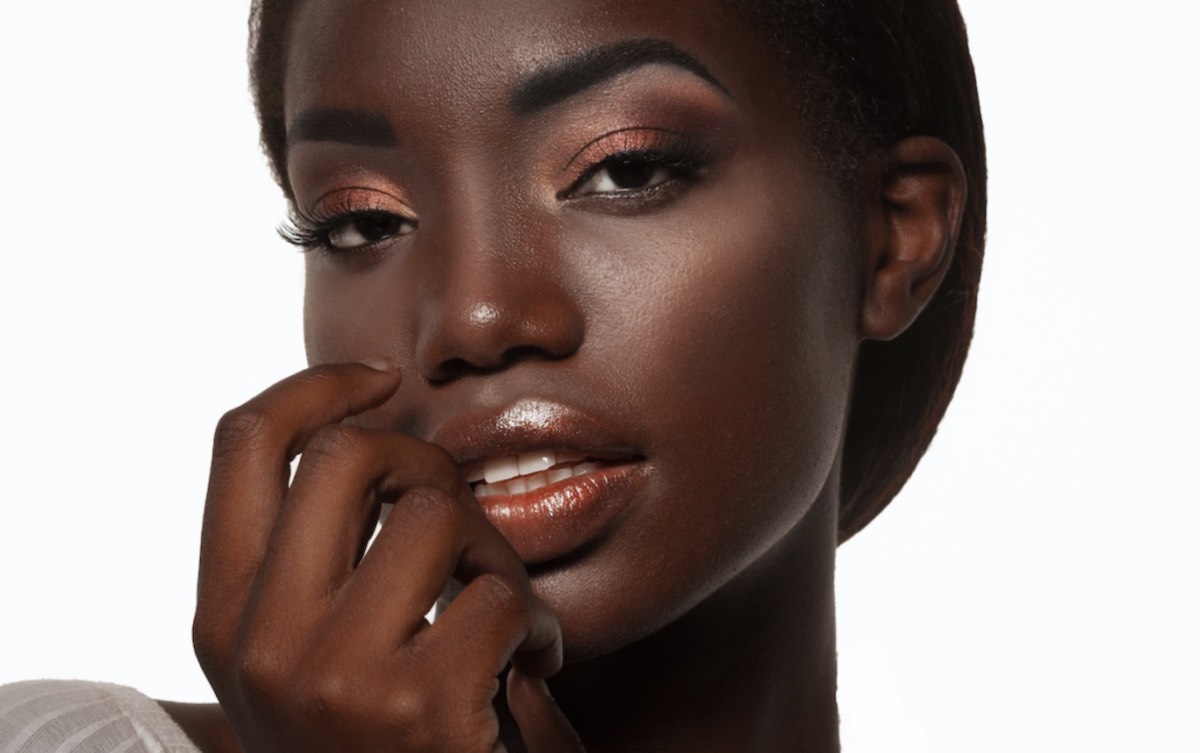 As we're navigating through this moment in history, I can't express how important I think it is that we support black-owned brands.
I wanted to give a shout out to six beauty brands that I've been following for quite some time. I use one or more of their products on a regular basis, and strongly recommend you give them a try if you haven't already.
They're in no particular order, as I think they're all brilliant!
I'd like to start with Mented Cosmetics. Founded by K.J. Miller and Amanda E. Johnson, they offer a variety of products that are both cruelty-free and vegan.
My favorite product from their line is the "Everyday Eyeshadow Palette." I love to wear this particular palette because of the gorgeous nude and natural shades. Nudes are usually my go-to everyday makeup look, and this palette gives a great shade range to choose from each and every day.
The following photo features all of the shades included in the palette:
I love KNC's lip and eye masks! Not only are they adorable, in the shape of lips and a shooting star, they're made with all-natural ingredients. The lip mask is infused with Vitamin E and collagen among other great ingredients. And the eye mask is packed with hyaluronic acid, rosemary, and retinol for brightening and smoothing the skin under your eyes.
The creativity behind this brand is genius. They have a highlighting palette "Milk & Honey", an eyeshadow palette "Proof of the Pudding", and a bronzing palette "Coffee & Cocoa" that are all flawless and go on beautifully. My absolute favorite product in their line is their "Lip Whip" in the shade Rosé Posé. The color is the PERFECT pink and it goes on silky and smooth. I've also found it to be long-lasting and smudge-proof.
This brand is created and owned by Rihanna and offers one of the largest foundation shade ranges I've come across — 40 shades in total! I wear their "Pro Filt'r Hydrating Longwear Foundation" in shades #110 and #120. They give great coverage plus they're long-lasting, and they never dry out my skin.
Here's a look at their beautiful shades:
I have been using Shea Moisture's body scrubs for as long as I can remember. Their nutrient-rich scrubs are infused with coconut oil, Vitamin E, and they smell amazing! My favorite scrub is their "Coconut and Hibiscus Hand & Body Scrub."
This was the first makeup line created specifically for Women of Color in the 90's. It has since expanded to shades for every skin tone and recently created an amazing new "Luxury Liquid Illuminator." These glow drops are wonderful and can be used all over the body including the eyes, lips, collar bone, arms, and legs.
Have a favorite brand you'd like to share? Please do so in the comments section below.