I made this easy to make, keto-friendly vanilla cake for a friend of mine who is on a very intense keto diet. It was his birthday, and he assumed he wasn't going to be able to enjoy cake.
In my opinion, everyone needs a birthday cake for their celebration! So, I decided to figure it out and make him one that was both delicious and in keeping with Keto.
The results were quite amazing. I dare you to give it a try to see for yourself!
INGREDIENTS
Vanilla Cake
4 Eggs
1/2 cup Erythritol (granulated)
1 teaspoon vanilla extract
2 tablespoons melted butter
2 cups almond flour (fine) 
1 teaspoon baking powder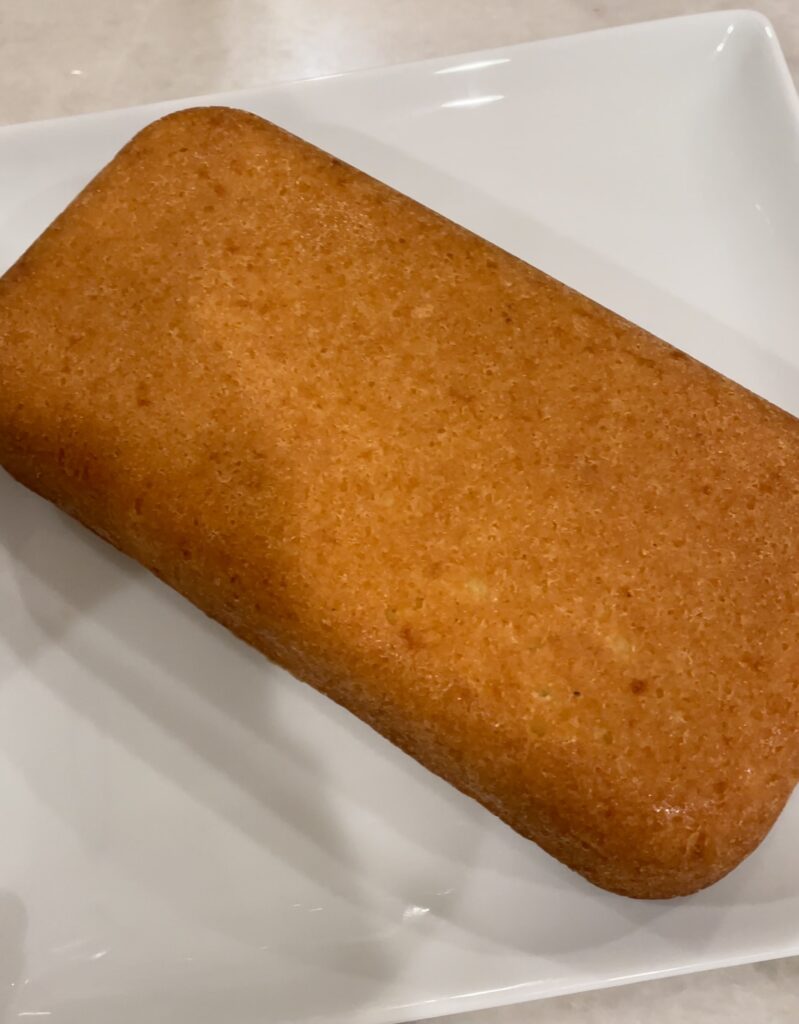 Vanilla Buttercream Frosting
1 cup unsalted butter (softened)
1 1/2 cups powdered Erythritol
1 teaspoon vanilla extract
2-3 tablespoons heavy cream
INSTRUCTIONS
Preheat oven to (325°F). Grease a loaf pan with coconut oil or butter. 
In a large mixing bowl, whisk eggs with sugar-free sweetener, butter or oil, and vanilla until light and fluffy (about 1 min.)
Add almond flour and baking powder and whisk until combined.
Pour the cake batter into the prepared loaf pan.
Bake for 30-35 minutes.
Take your cake out and let it cool.
Make your frosting as the cake cools.
Frosting
Be prepared with a stand mixer. Add the soft butter cubes and vanilla extract together. Make sure you use the paddle attachment. Mix on high speed to make sure the butter is mixed and fluffy.
Reduce to low speed and slowly incorporate the powdered sweetener, half a cup at a time. When all the powdered sweetener has been added, mix on medium speed for 2 minutes until it forms a fluffy cream. Add in the dream and mix everything together.
Make sure the cake is completely cooled and then spread the frosting onto it! Enjoy!